Glass and Mirror Transportation

Lenoir Mirror Company's quality and precision does not end at the shipping dock. Our company operates a full fleet of State-of-the-Art Freightliners, with Air Ride Trailers to insure your precious cargo arrives at your factory on time and in good condition. We concentrate our efforts on prompt delivery, and monitor this as a percentage of total deliveries. This percentage has constantly risen over the past few years, and we are always striving to improve.


Knuckle Booms (K-Booms)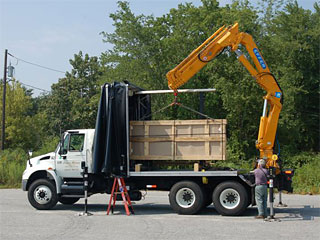 Lenoir Mirror also has knuckle Booms for specialized delivery requirements.


Straight Bed Unit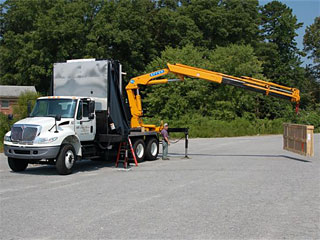 The straight bed unit only operates within a 300 mile (or day trip) range of Lenoir, North Carolina.


Electric Boom (E-Boom)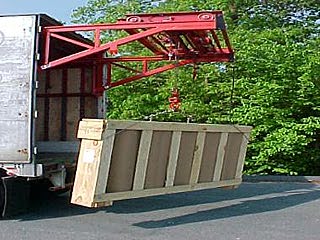 This is in a closed top trailer. The E-Boom is actually an overhead crane that can set cases on the ground. It cannot position boxes inside a building or to the left or right of the trailer. This boom will not unload skids. There are size limitations to this boom. Split-T dollies are available to aid with unloading.


Product Configurations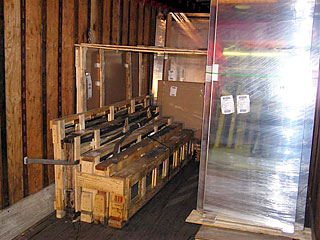 We ship a wide range of product configurations (see Packaging). The expertise required to mix such a variety on each load and maximize the payload is based upon years of experience. From production planning to scheduling to the loading of the trucks, our objective is to give our customers the best service at the lowest cost.


Shipping Tools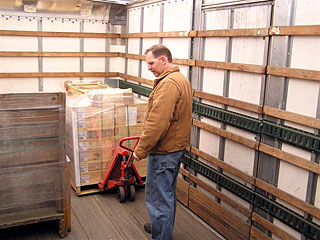 When requested, our trucks will have hand jacks on board to facilitate the movement of skids and small boxes to the rear of the trailer.


Our Truck Drivers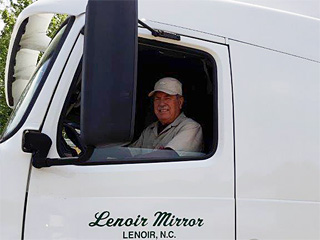 Our truck drivers are Veterans of the highways. They understand that keeping our customers happy is part of their individual responsibility. Each driver carries a cell phone for constant availability. If requested, they will contact any customer 24 hours in advance of delivery. We consider our drivers part of our Sales Force.